Thank you to all of the families who came to Popsicles with the Principal last night! I loved the opportunity to meet so many of you! Its going to be a great year! See you tomorrow from 4-5:30pm at Unpack Your Backpack Night!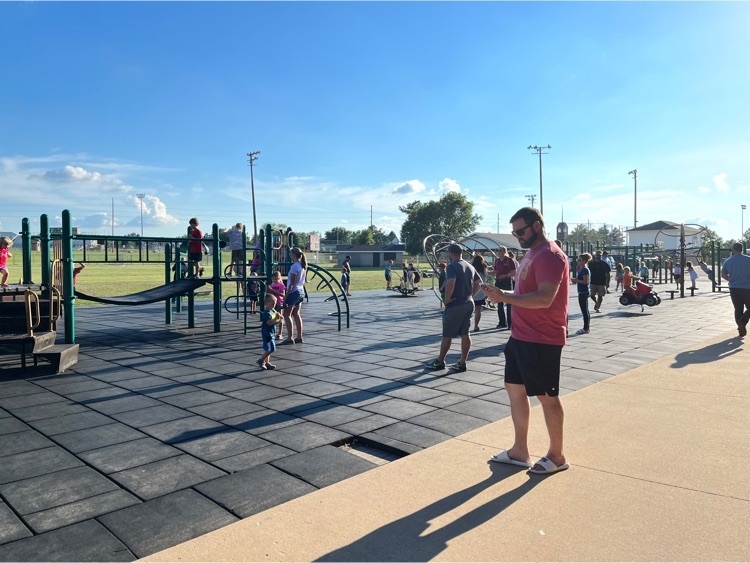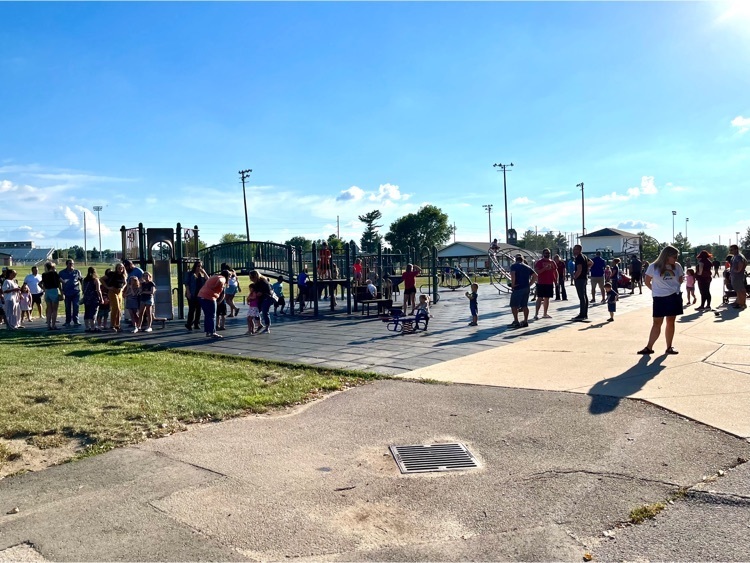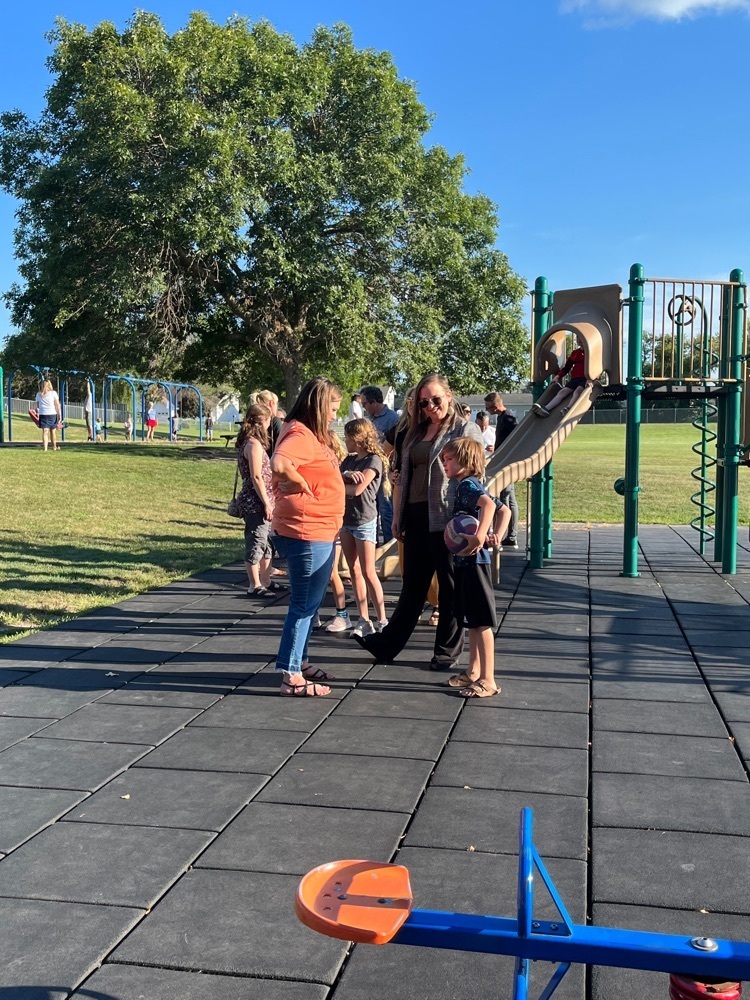 See you tomorrow...
Give a warm welcome to Miss Lexie our new Preschool teacher and Mrs. Funke a new 1st grade teacher! We are excited to have them at Lakeview this year!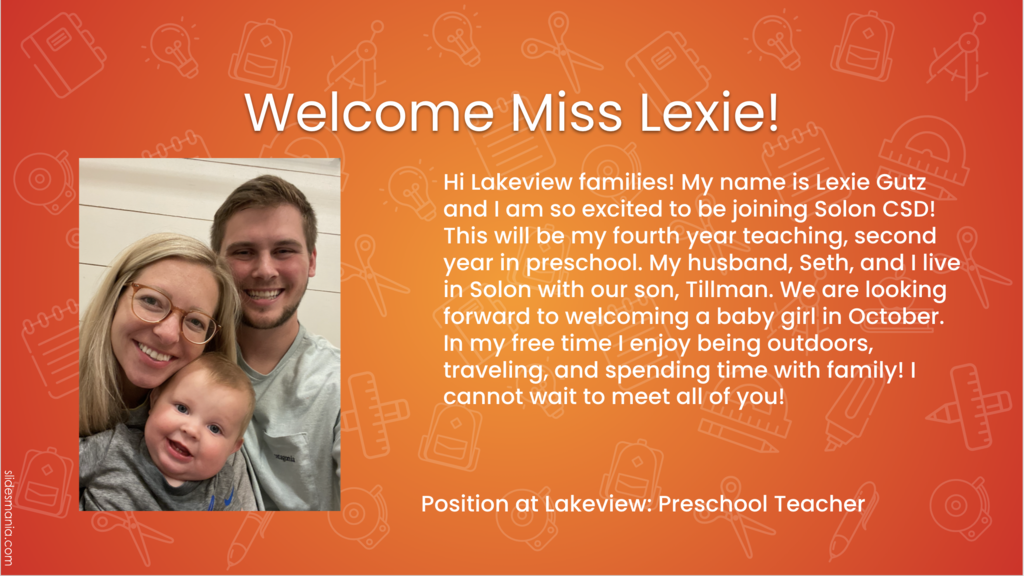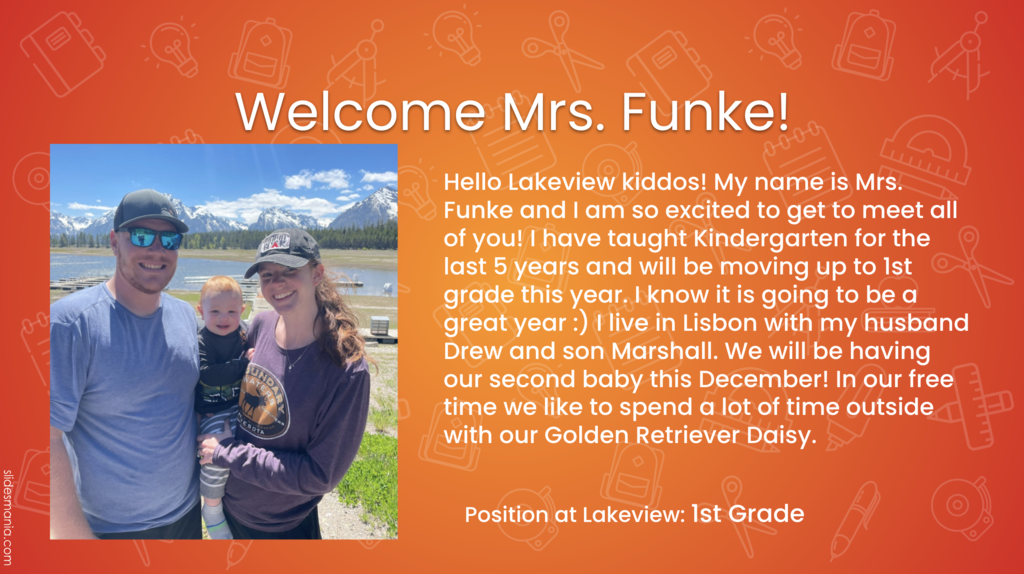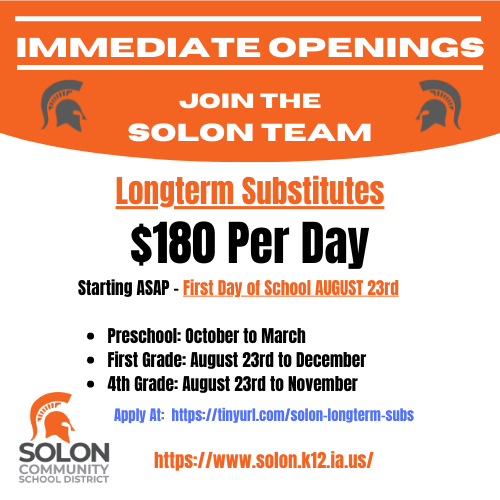 ONE WEEK until... UNPACK YOUR BACKPACK NIGHT! Have you gotten your school supplies yet? We can't wait to see all of you!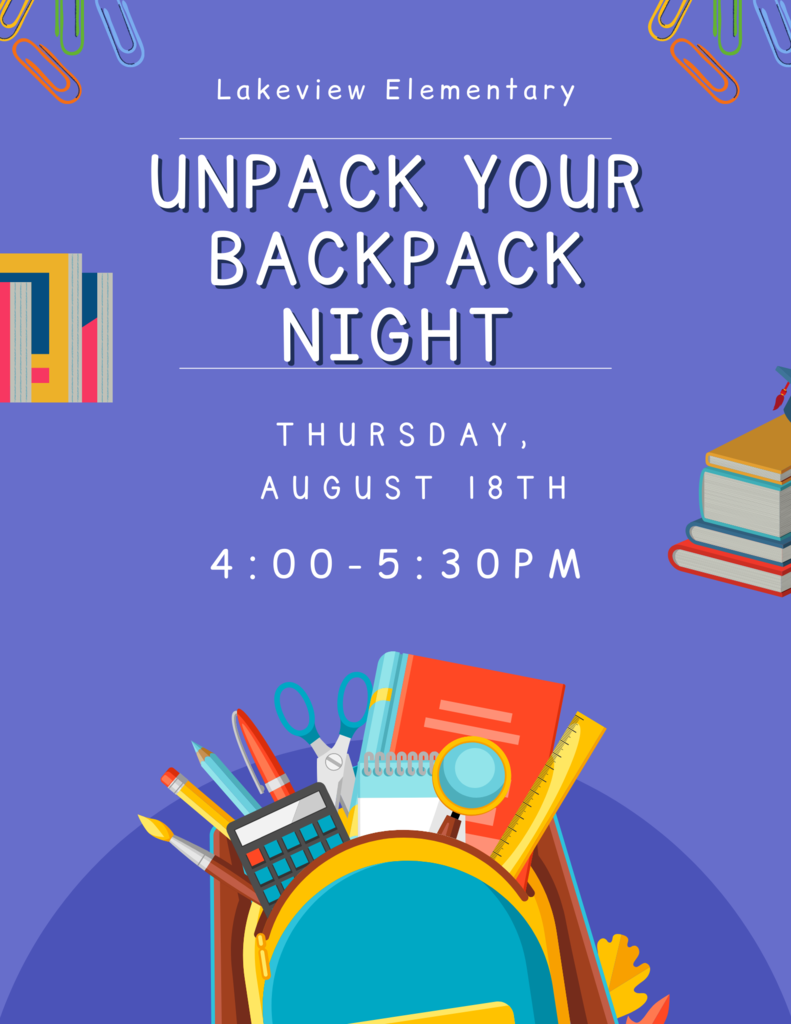 Let's welcome our new Kindergarten teachers... Ms. Krapfl and Ms. Kinnaird. We can't wait to have them teaching at Lakeview!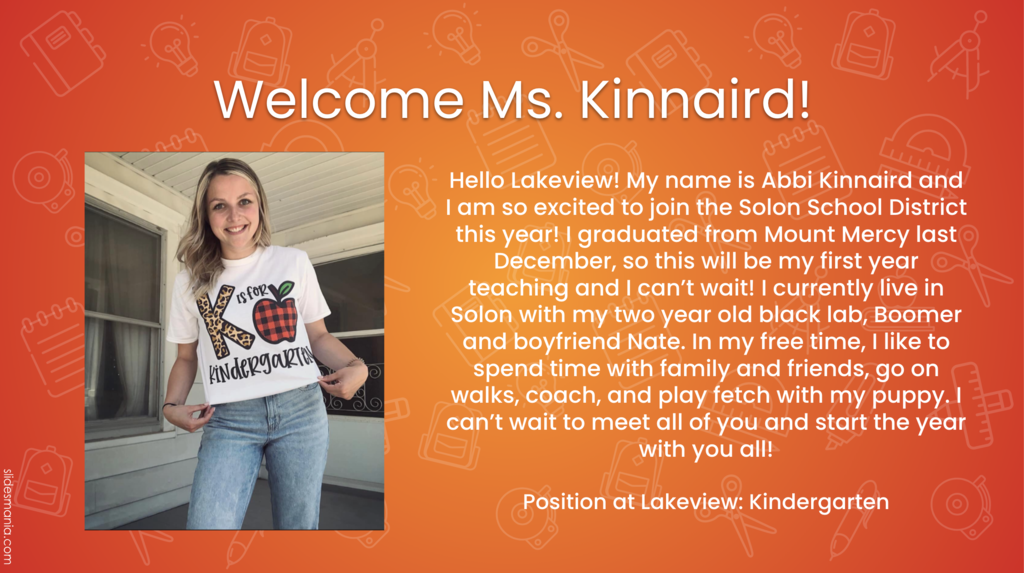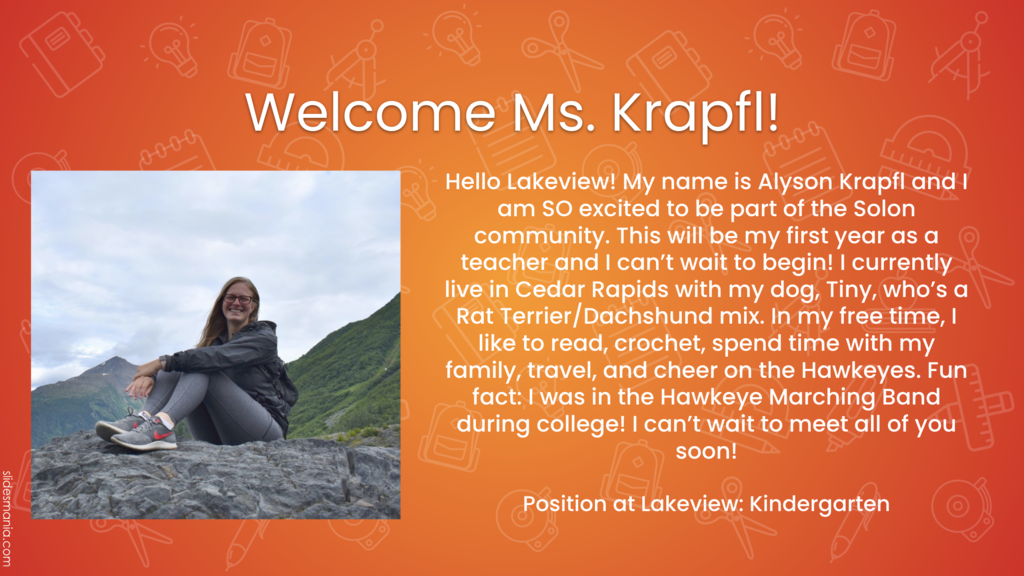 ONE WEEK until Popsicles with the Principal!! Will we see you there?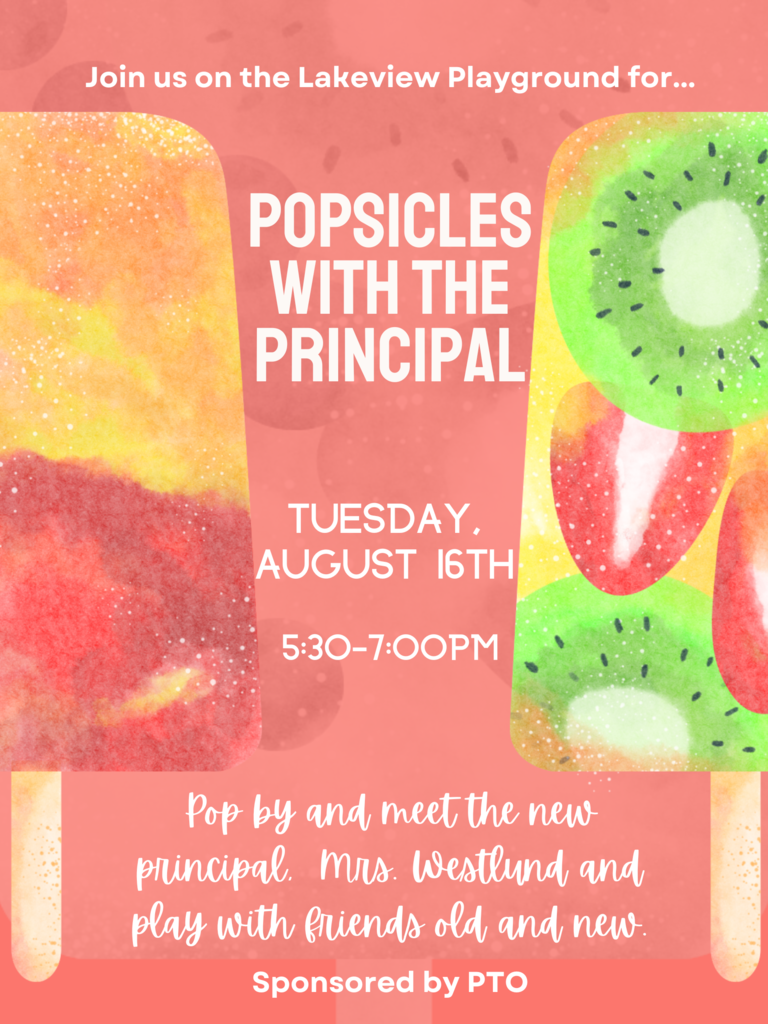 Meet our new 3rd grade teachers...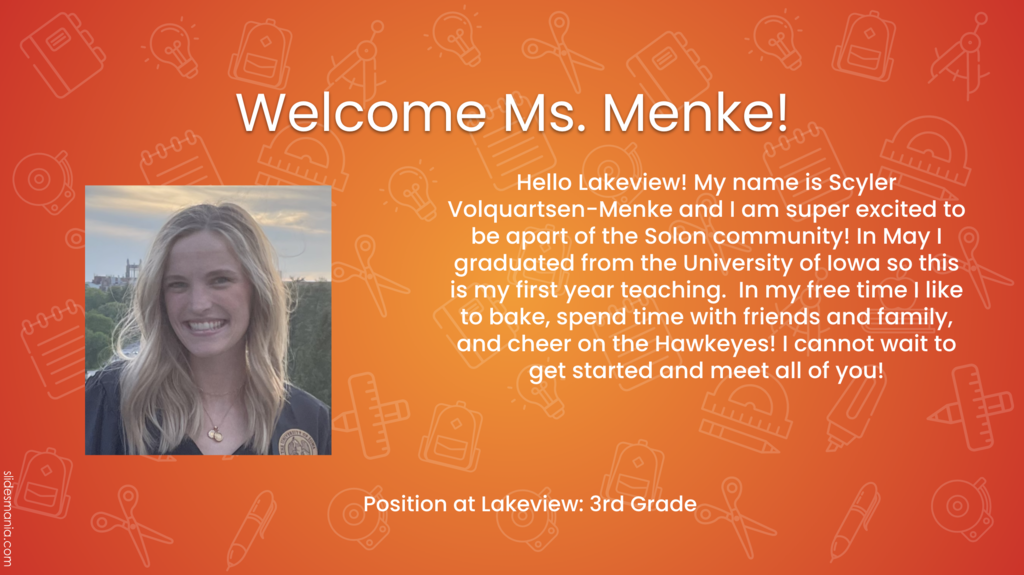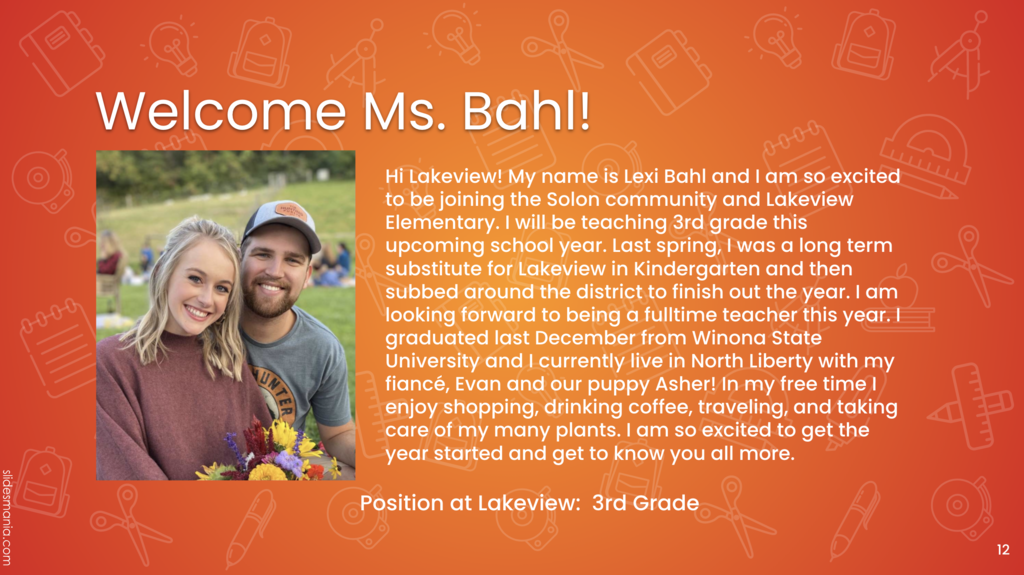 Please welcome some of the new Lakeview Staff! We are so lucky to add them to our team! Mrs. Mann- Nurse Mrs. Sutton- Library Services Specialist Mrs. Mead-Reading Interventionist Mrs. Niemeyer-Counselor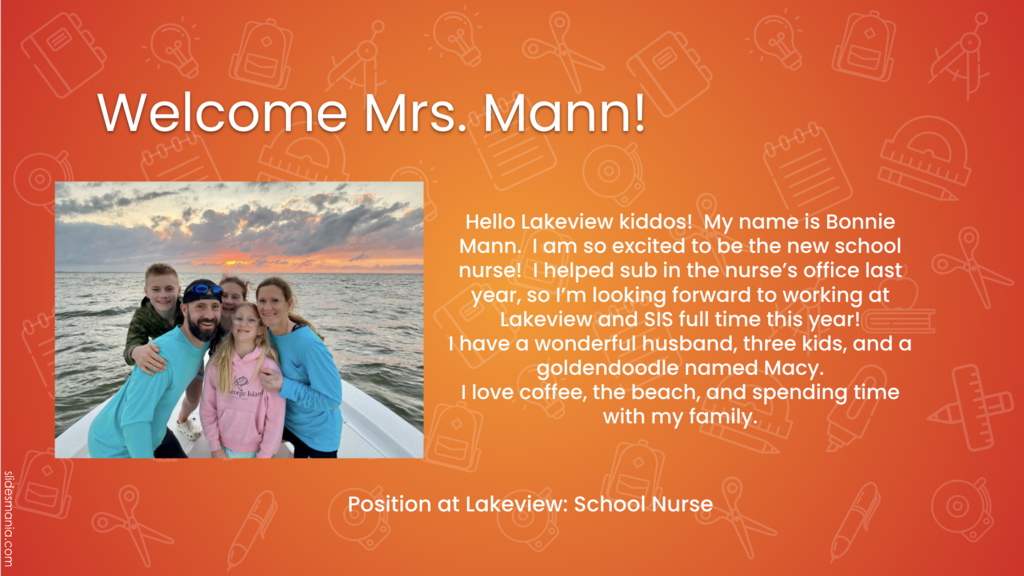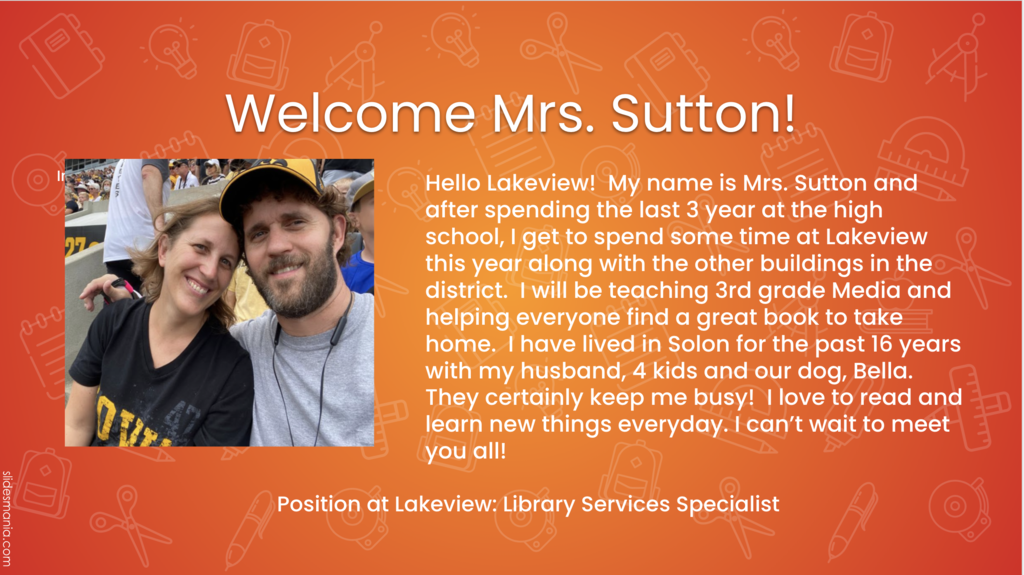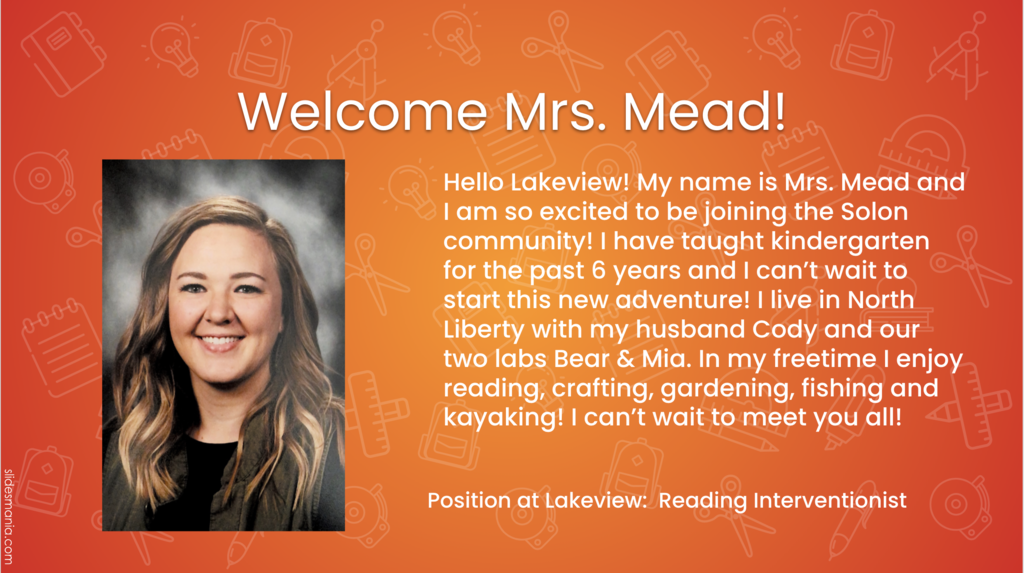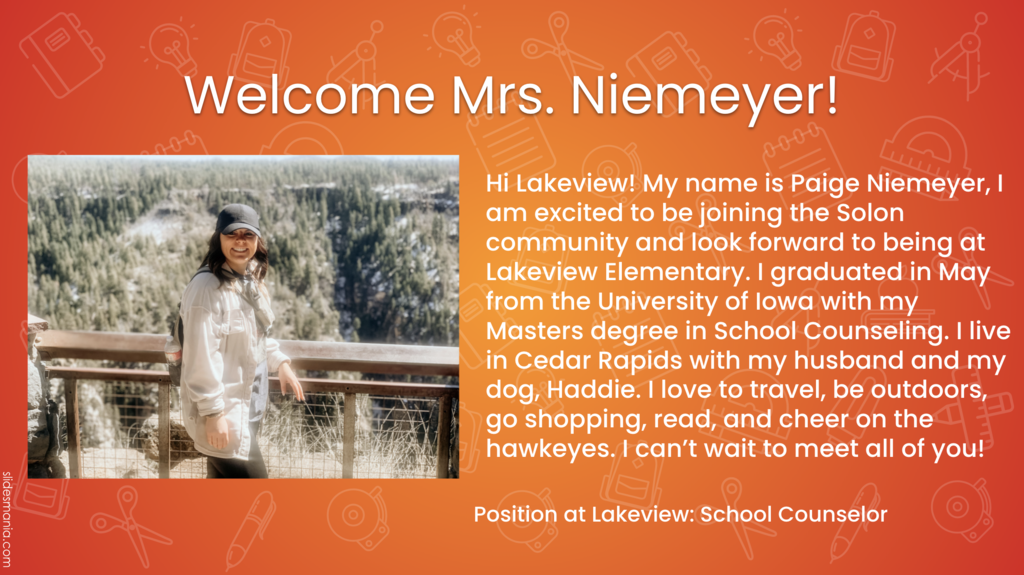 Mark Your Calendars...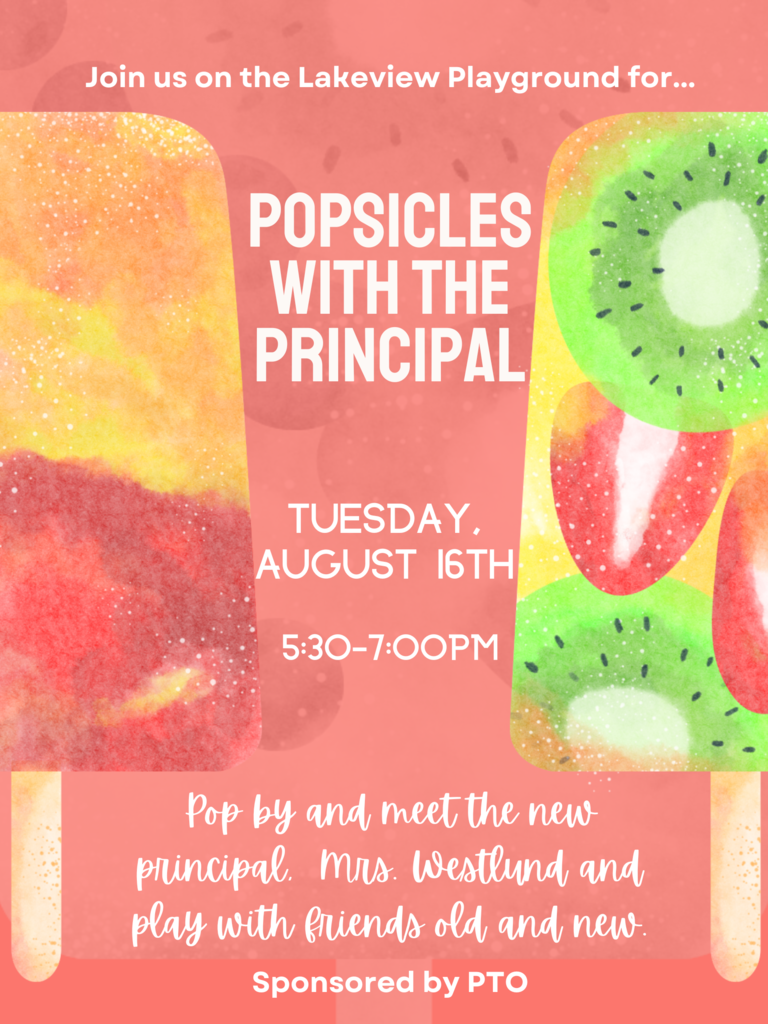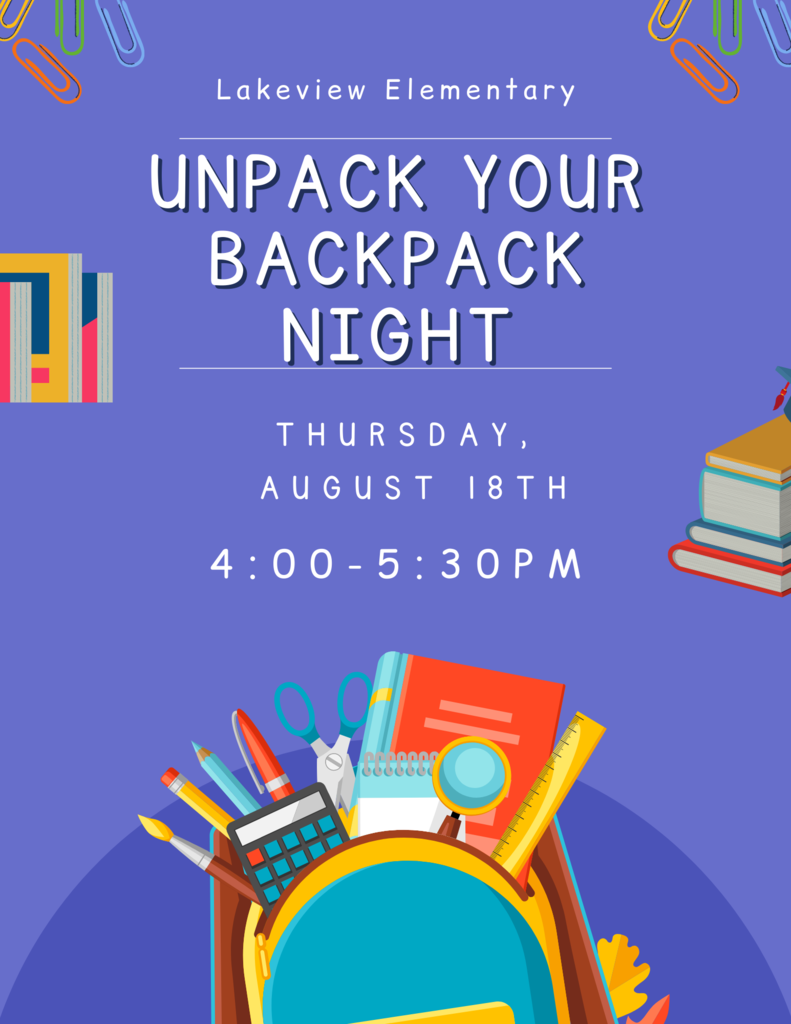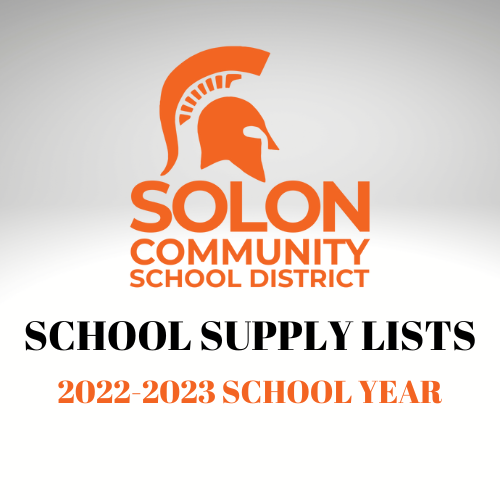 Join the Solon CSD Team for the 2022-2023 School Year! Check out what we have available. Instructional Special Education Associates Needed! $15 an Hour with Benefits! Check it:
https://tinyurl.com/soloncsdjobs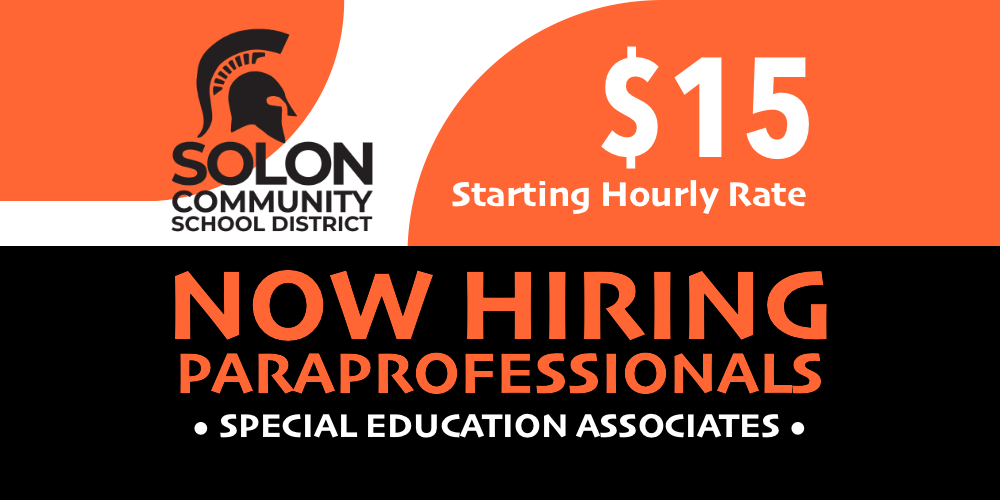 Thank you to the members of the Solon Community who've sent many goodies and donations for Teacher Appreciation week! We appreciate the gestures of kindness for our hardworking teachers and staff! We are blessed to be in such a supportive and giving community! #solonstrong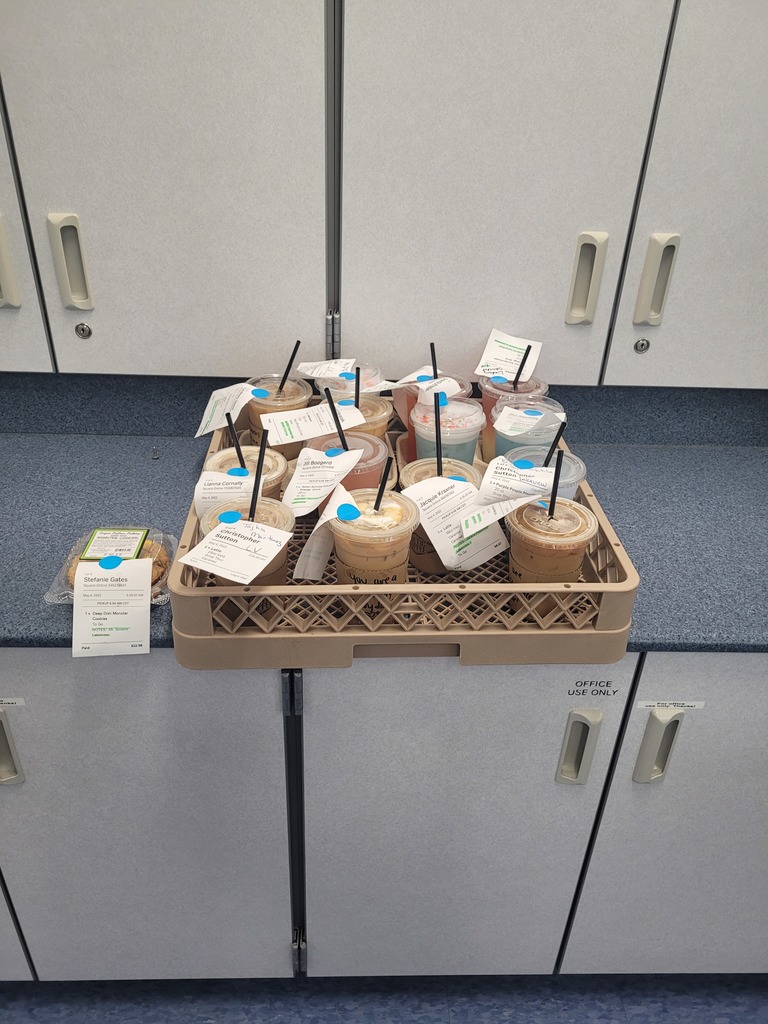 Join us in congratulating our 2nd grade Peach Award recipient this week, Kaiah! Kaiah was nominated for always sitting with other students who are lonely and showing kindness to everyone she meets. Thank you Kaiah for being a great role model and Lakeview leader! #solonstrong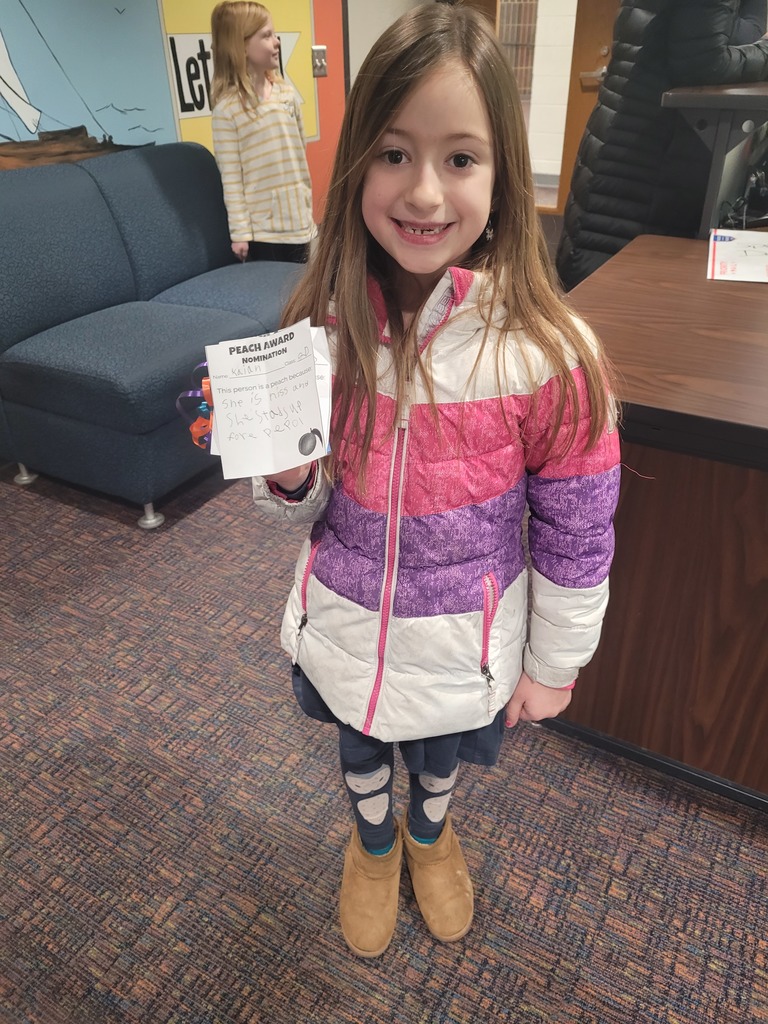 Please join us in congratulating our 3rd grade Peach Award recipient last week, Evan S. Thank you Evan for being kind to others, and for being a true Lakeview leader! #solonstrong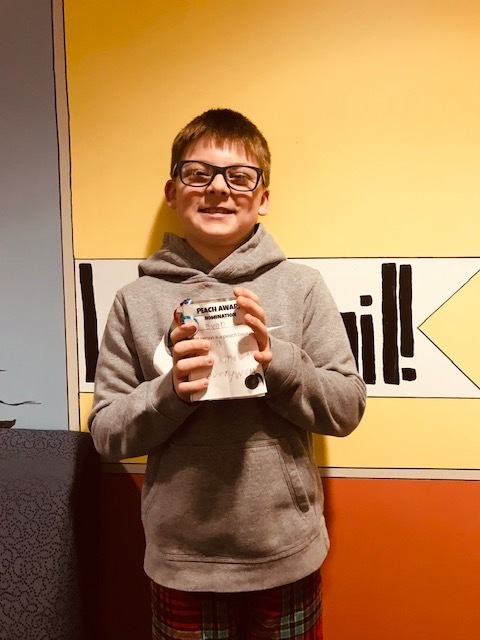 Let's spread some Holiday cheer before winter break! Students and staff are encouraged to participate in each of the themed days from Monday, December 13th - Wednesday, December 22nd. #solonstrong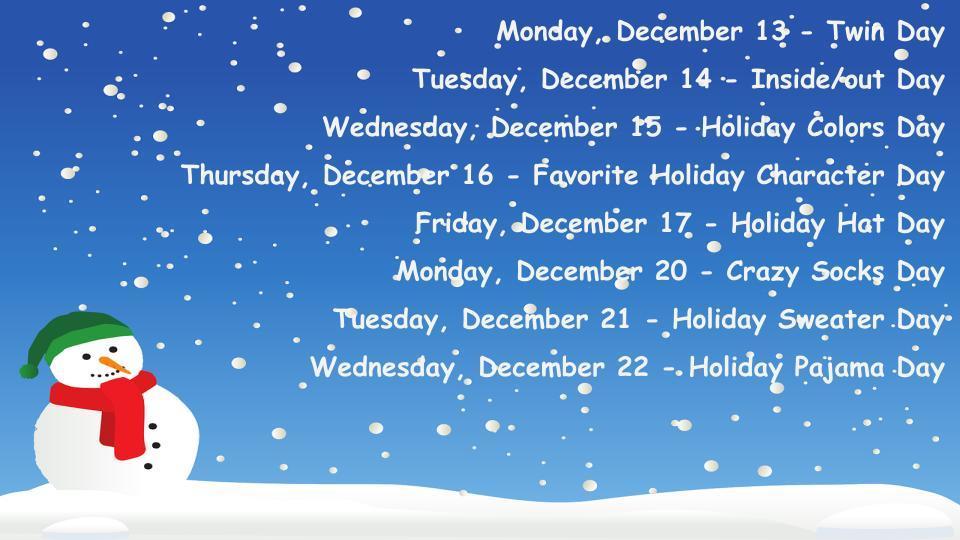 Congratulations to our Peach Award recipient Mathew Walker in 3rd grade. Mathew received a nomination for helping someone pick up their lunch tray when everyone else just walked past the mess. Way to be a Lakeview leader Mathew! #solonstrong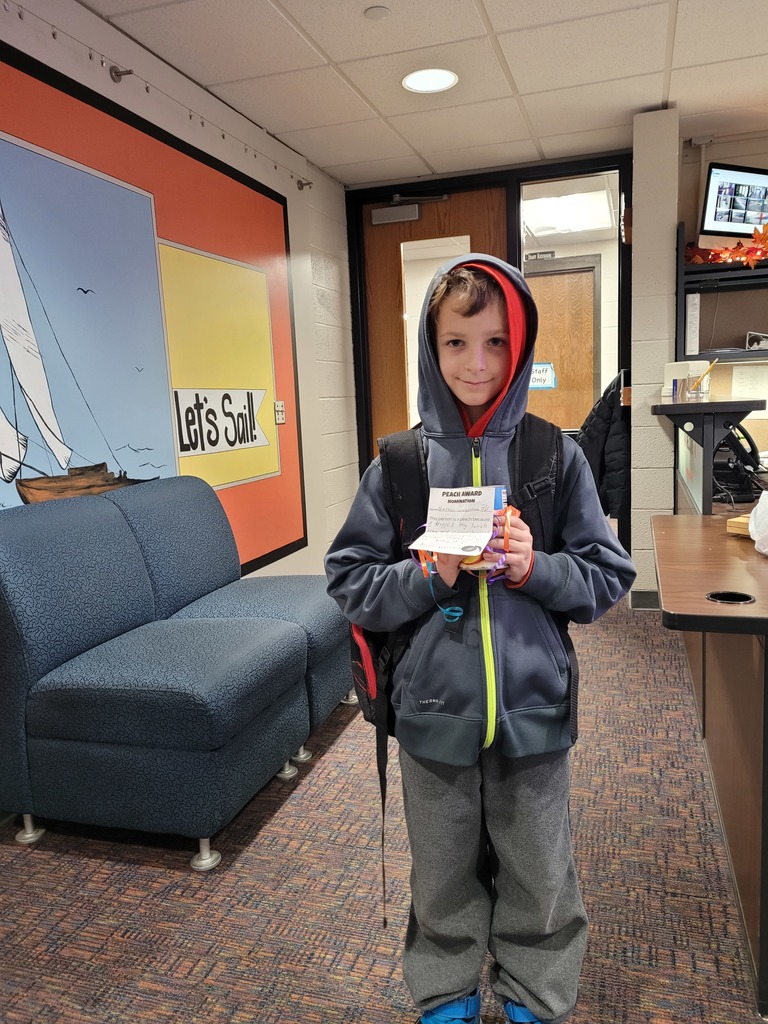 Congratulations to one of our recent Peach Award Recipients for always lending a helping hand and warm smile to all those she passes in the school hallways! Thank you to our 3rd grade Lakeview leader Anna H. for being so kind and welcoming to others! #solonstrong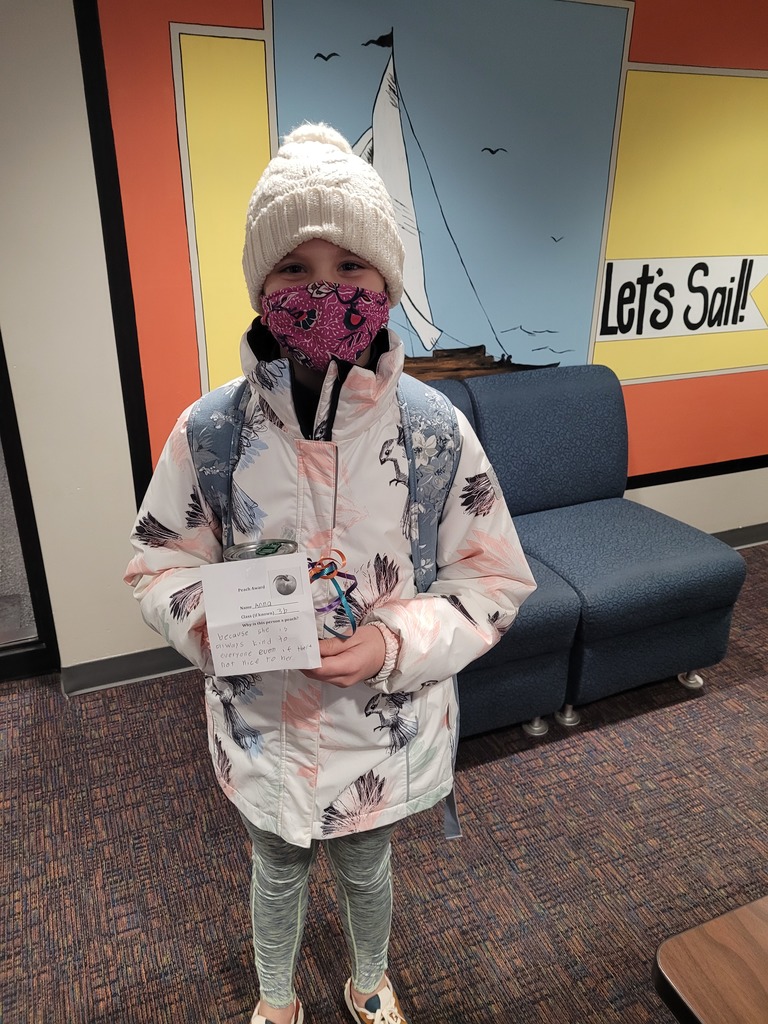 Happy Veteran's Day to all of those who were brave enough to serve and protect! We appreciate and recognize the sacrifice made to protect the freedoms we hold dear today! #solonstrong #VeteransDay2021
Congratulations to our peach award recipient last Friday, Melody in 2nd grade! Melody received the peach award for sharing her gloves with a friend who was cold outside. Thank you Melody for being so caring toward others. Way to be a Lakeview Leader!