Solon High School average ACT composite - 24 vs Sate of Iowa average ACT composite - 21.6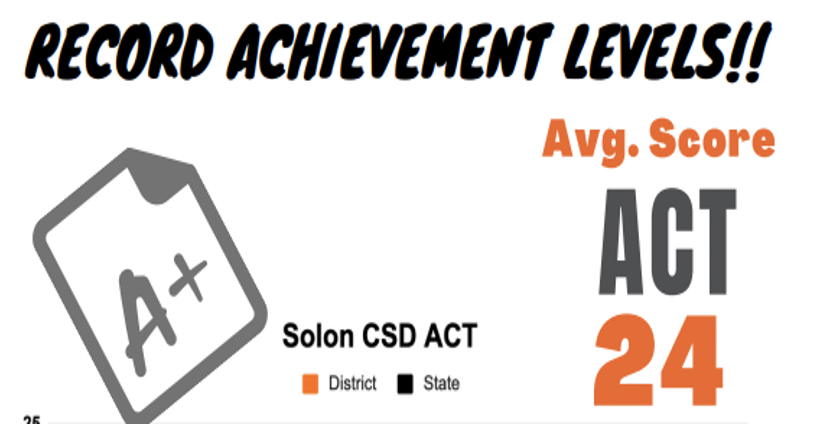 Solon CSD adds a variety of additional technology devices to increase availability and access for students to online instructional platforms. In some schools we have more devices than students.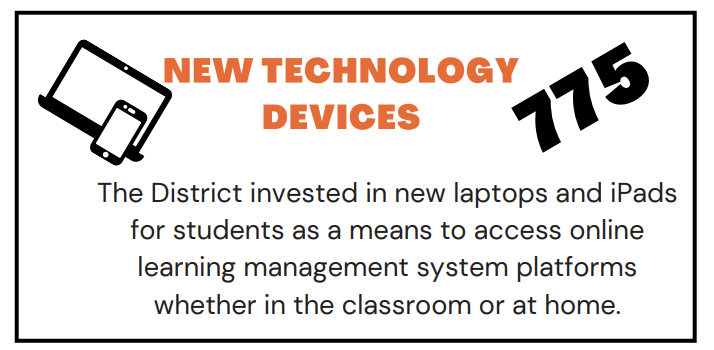 Solon student achievement in reading and writing on Iowa State Assessment for Student Progress (ISASP) EXCELS!

Positive cases (7) - during the week of October 11 -17, which is (.004%) of the student enrollment. Three of the seven positive individuals were already quarantined at home. Thank you Solon CSD families for your partnership and support. #SolonStrong #BetterTogether


National Principals Month Thank you for all you do for our teachers, students, and families! Your leadership and dedication do not go unnoticed! THANK YOU Mr. Herdliska, Ms. Tabor, Mr. Wigle, and Mrs. Holtz! #SolonStrong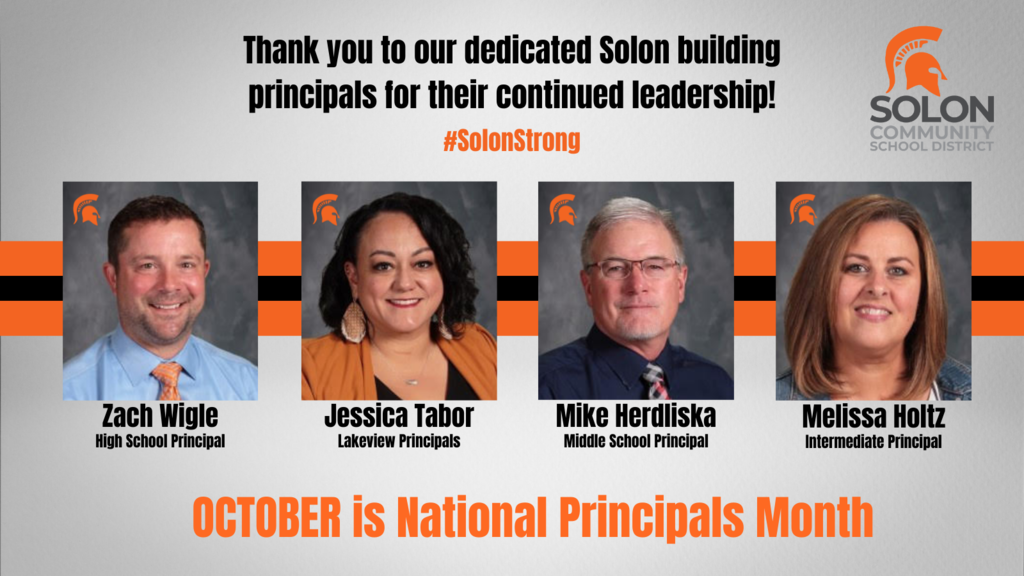 Week of October 4th-10th positive cases is (10). Half of new cases were already home quarantined. New positive cases equals less than one-percent of student enrollment. Thank you Solon families for supporting Solon CSD mitigation. #SolonStrong #BetterTogether

New mitigation efforts are successfully impacting positive cases. Thank you Solon families for supporting targeted quarantines and closely monitoring for all childhood illnesses symptoms. Recent seven-day positive cases (29).

Solon CSD will be hosting the Visiting Nurse Association FLU vaccine clinics during the month of October. The first opportunity will be on October 6th at Lakeview.
https://tinyurl.com/solon-flu-vaccine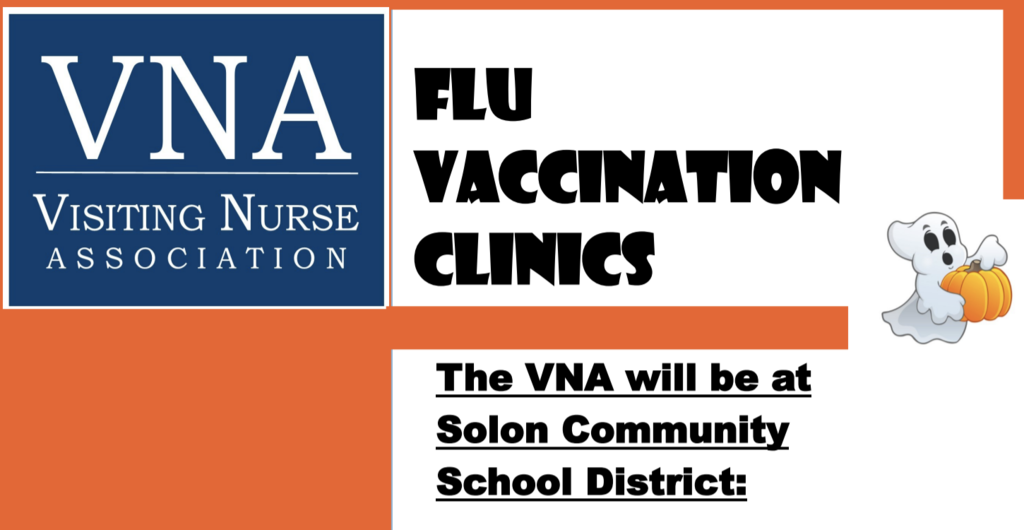 It's parade day! #solonstrong

Due to driver shortages for today, Monday September 13, 2021, we will be making the following changes for afternoon routes: Bus #12 passengers will be transported home on Bus #10. Bus #12 passengers will arrive home approximately 20 minutes later than normal except for those that live on Sandy Beach Road.