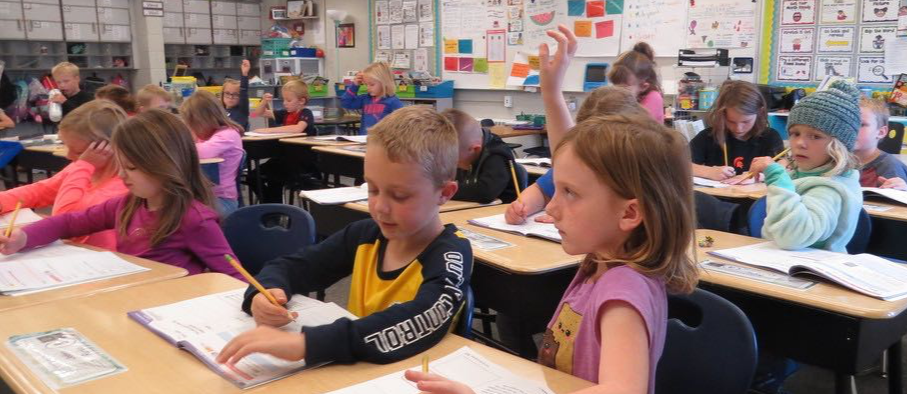 Solon CSD Strategic Goals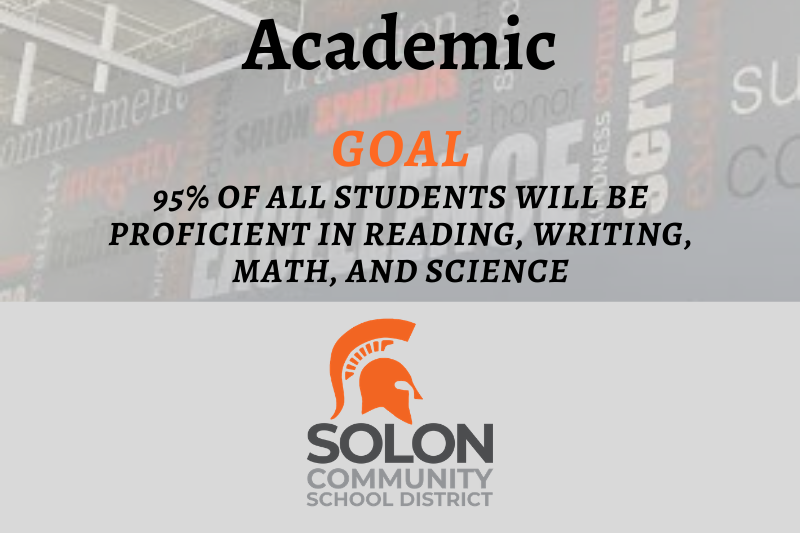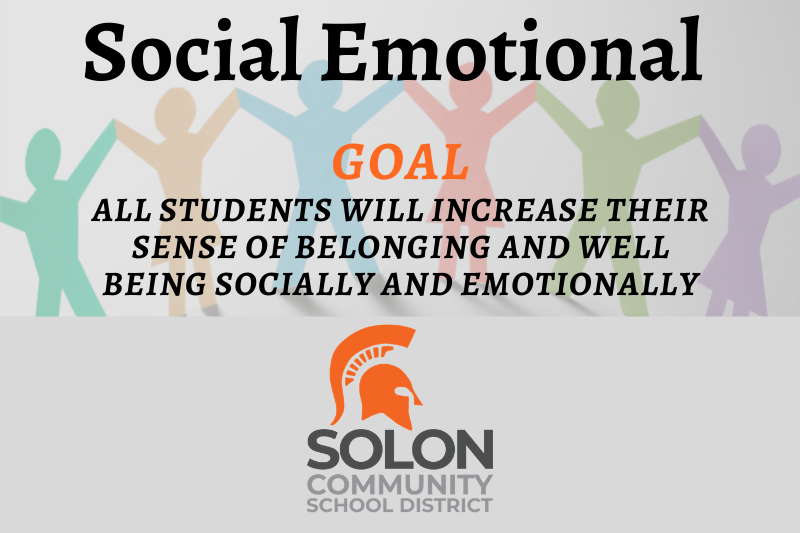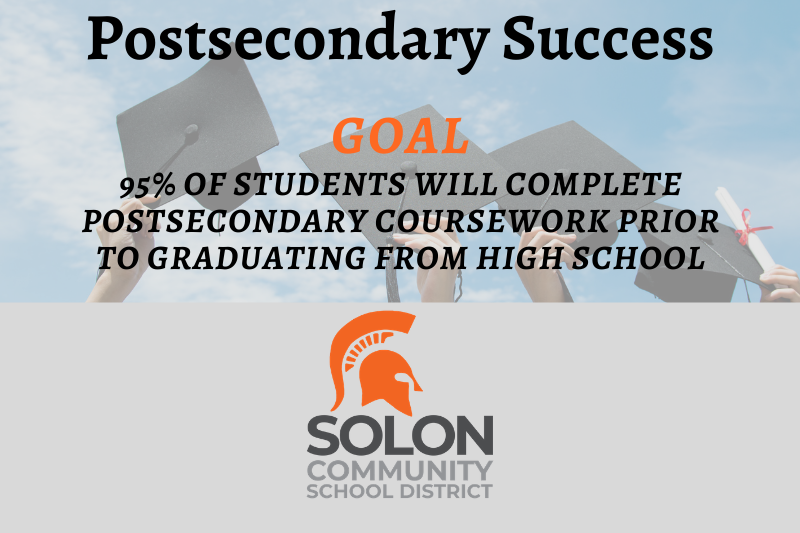 Student Population
Approximately 1,500 students attend the Solon School District in Preschool through 12th grade.
Student Activities
Approximately 2,000 students participate in sports, music, drama, and clubs throughout the school year.
Academic Success
According to the 2019 Iowa Statewide Assessment of Student Progress, over 80% of students in 3rd through 11th grade were proficient in ELA and Math.
School Facilities
The Solon School District has invested approximately $50 million in new facilities and upgrades within the past 10 years.