We are back!! SCSD Kick-Off @ 8AM. Off and running towards a great 2022-23 school year! #SolonCSD #SMSFamily #WeAreONE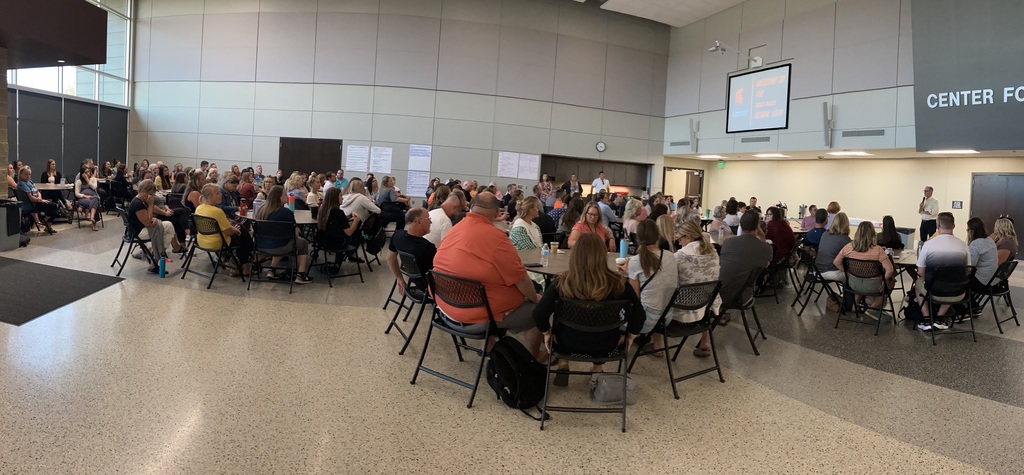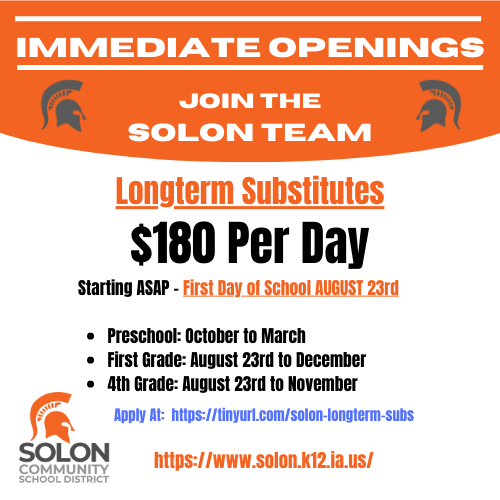 Join the Solon CSD Team for the 2022-2023 School Year! Check out what we have available. Instructional Special Education Associates Needed! $15 an Hour with Benefits! Check it:
https://tinyurl.com/soloncsdjobs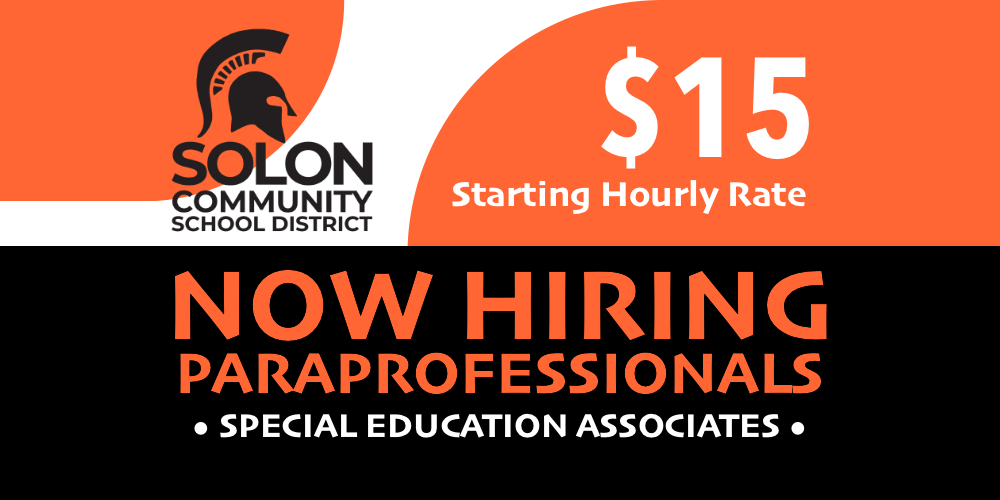 SMS is thrilled to partner with STEP IT UP presented by Power of Purpose (PoP!) - STEP IT UP is all about positive vibes and helping students believe in themselves and their ability to change their school! 🙌 😃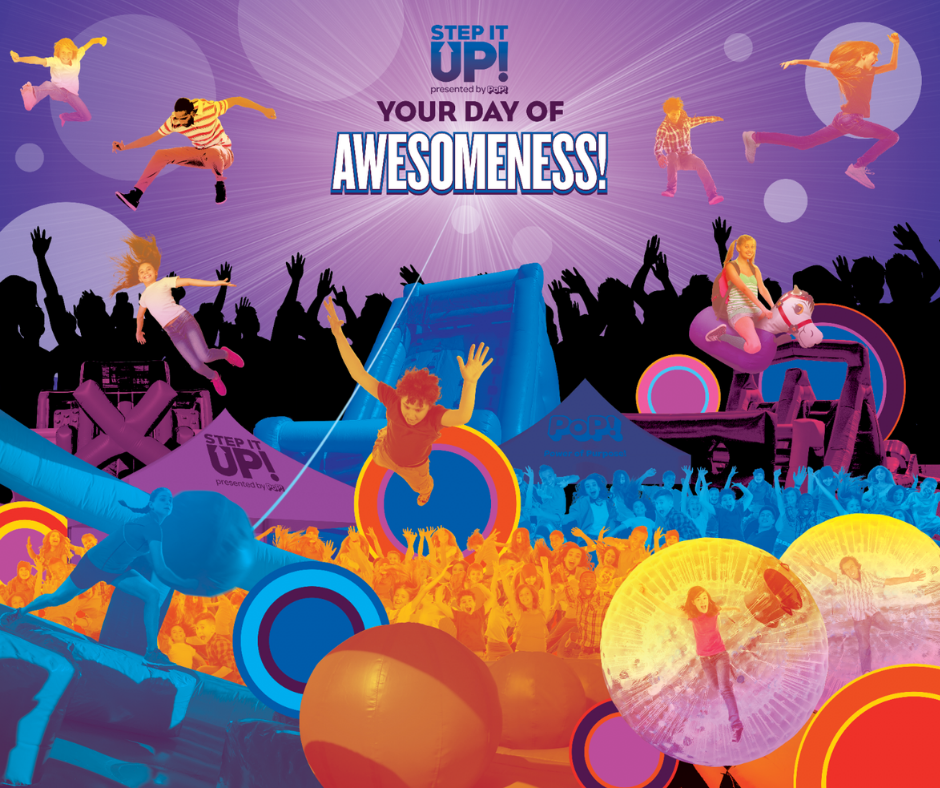 New mitigation efforts are successfully impacting positive cases. Thank you Solon families for supporting targeted quarantines and closely monitoring for all childhood illnesses symptoms. Recent seven-day positive cases (29).

Reminder tomorrow, Thursday, February 18, 2021 is a full day of school. Regular dismissal.


The #1 way you can help our school and your student is by completing the fundraiser "Golden Ticket" assignment TONIGHT! It'll only take 5-minutes. Click this link and follow the simple steps:
www.stepitupkids.com/Solon52333


SMS Students - If you are interested in joining archery, there will be an informational meeting on Monday, October 26th from 7-8 pm. Please email
solonspartanarchery@gmail.com
for details.

The Office - #SolonMS #WeAreONE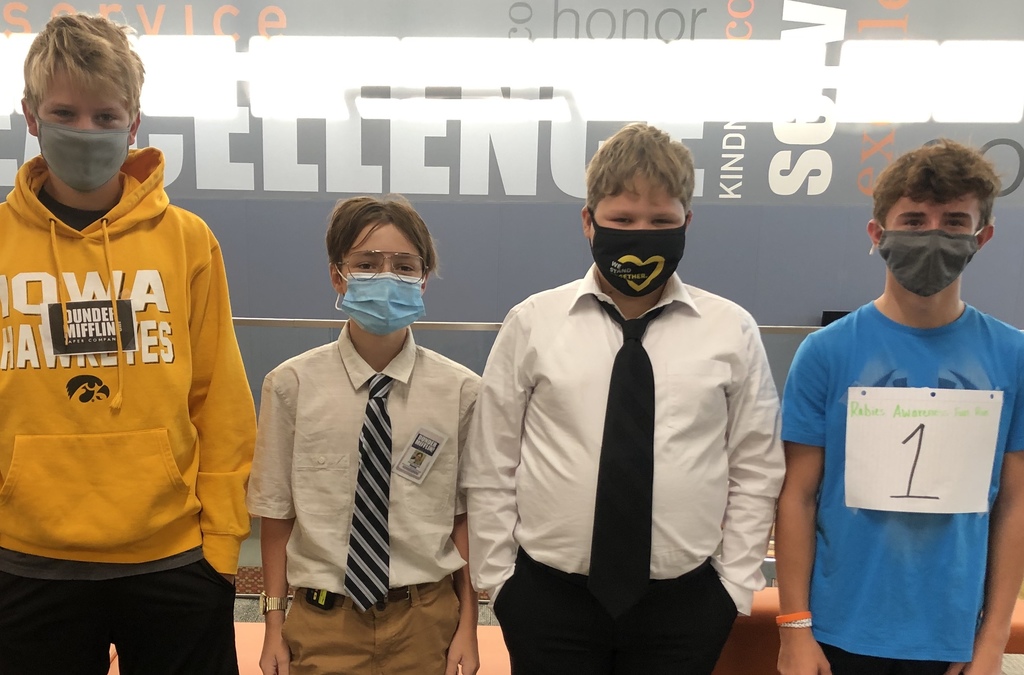 Scooby Doo & Gang #SolonMS #WeAreONE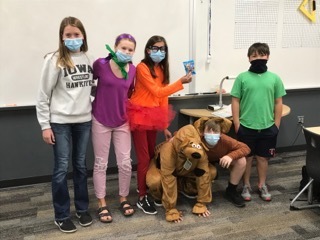 #SolonMS #WeAreONE

Teachers' Choice. #SolonMS #WeAreONE

Originality & Collaboration Award. #SolonMS #WeAreOne

The Spirit Award. #SolonMS #WeAreONE

Didn't see these characters by lunch time, but they started strong. #SolonMS #WeAreOne

Awesome participation for Pod Theme Day! #SolonMS #WeAreONE "Frat Boys"